Welcome to Our WordPress Development Services
Transform Your Online Presence with Professional Website Redesign or Development
Are you searching for experienced WordPress developers to breathe new life into your website? Do you want a captivating online presence that engages visitors, drives conversions, and reflects your brand's essence? Look no further! Our team of skilled WordPress developers is here to provide you with exceptional website redesign and development services that will exceed your expectations.
Why Choose Our WordPress Developers?
Expertise in WordPress
Our developers have extensive experience working with WordPress, and they possess in-depth knowledge of its functionalities, themes, and plugins. They stay up-to-date with the latest trends and best practices, ensuring that your website receives the highest level of expertise.
Responsive Design
With the increasing use of mobile devices, having a responsive website is crucial. Our WordPress developers specialize in creating mobile-friendly websites that adapt seamlessly to different screen sizes. We ensure your website looks and functions flawlessly across all devices, delivering an exceptional user experience.
SEO Optimization
WordPress is known for its search engine friendliness. Our developers optimize your website's structure, meta tags, and content, providing a solid foundation for your SEO efforts. This helps your website rank higher in search engine results, driving organic traffic and increasing visibility.
Customized Solutions
We understand that each business is unique, and your website should reflect that. Our WordPress developers take a personalized approach, tailoring solutions that align with your brand identity and specific requirements. From design customization to advanced functionality, we ensure your website stands out from the competition.
Scalability and Flexibility
WordPress provides unparalleled scalability, allowing your website to grow alongside your business. Our developers have the expertise to create a website that can accommodate future expansions, whether you need to add new features, integrate e-commerce capabilities, or handle increased traffic.
Trusted by the
experts over the globe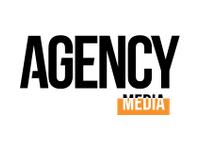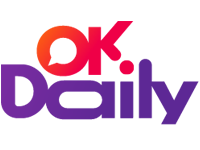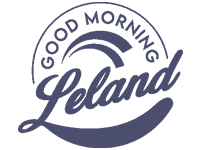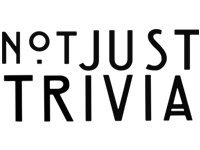 Upgrade Your Website Today!
Now is the ideal time to revitalize your website and maximize its potential. Our expert WordPress developers have the skills and creativity to deliver exceptional results tailored to your unique business needs. Contact us today to discuss your website redesign or development project and elevate your online presence to new heights.
After redesigning their outdated website, CityMed witnessed a 40% increase in website traffic, a 25% decrease in bounce rate, and a 50% boost in conversions. The new design, improved user experience, and seamless integration of e-commerce functionalities contributed to their remarkable growth.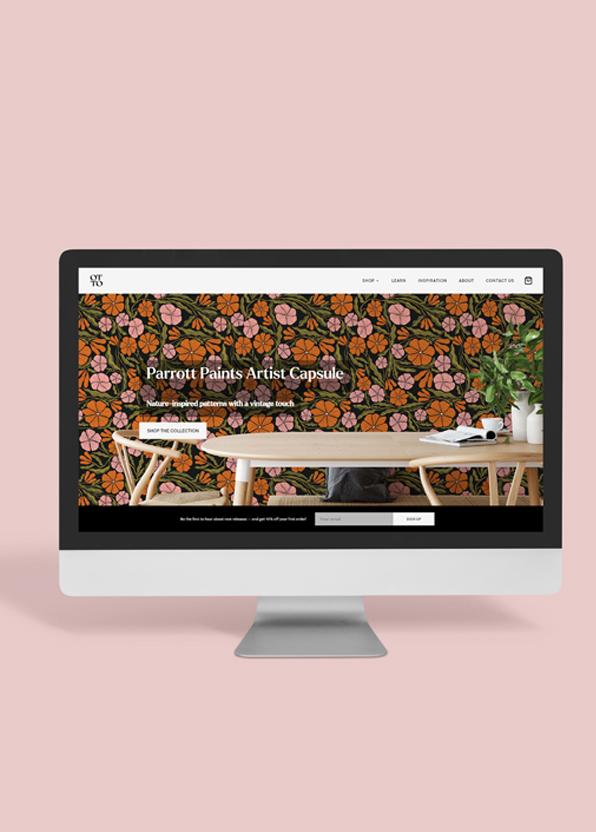 By redesigning their website with a mobile-first approach and implementing responsive design, Otto Studio experienced a 30% increase in mobile traffic and a 20% rise in mobile conversions. The revamped website's fast-loading pages and intuitive navigation significantly improved the user experience.
Is WordPress only suitable for small websites?
No, WordPress is suitable for websites of all sizes, from small personal blogs to large corporate websites and e-commerce stores. Its scalability and flexibility make it a robust choice for businesses of any scale.
How long does it take to redesign or develop a WordPress website?
The timeframe for redesign or development depends on various factors, such as the complexity of your website, the number of features required, and your specific needs. Our team will assess your project and provide you with a timeline tailored to your requirements.
Why is now the right time to redesign a website?
There are several reasons why now is the perfect time to redesign your website:
Stay Ahead of the Competition: A visually appealing and user-friendly website gives you a competitive edge in the digital landscape.
Enhance User Experience: A website redesign allows you to improve navigation, responsiveness, and overall user experience, leading to higher engagement and conversions.
Implement New Technologies: Redesigning your website enables you to incorporate the latest web technologies and features, enhancing functionality and user interaction.
Adapt to Changing Trends: Design trends and user preferences evolve over time. A website redesign helps you stay current and align with the expectations of your target audience.
I been working for almost 3 years with Adroit Technosys and they are professional and capable team, they can handle any size of project. I trust them and hope we can keep building the relation over many more years!
Pamela
You went above and beyond! I immediately felt like my website was in very capable hands when I started working with you on our first project. Your clear communication put my mind at ease. I also was reassured that if there were any issues that you would be on top of it. I can't express how much it means to have that level of support when I am wearing so many different hats as a business owner. The Adroit team is one of the most professional web development companies I have worked with and I look forward to their ongoing support now that I have found them! Thank you!
Haut Minerals
The team is highly responsive and polite. They know their business well and they all the very well connected. Client Communication and Client satisfaction is something that they know how to achieve. I'll definitely work with them in the future and would recommend them wherever required.
Milin Desai
I was referred to Adroit Technosys by a friend. I had a personal website and blog completed within just a few weeks. The price was very, very reasonable. Keval, who I worked with primarily, was incredibly responsive and informative throughout the entire process. I felt very well taken care of and very much enjoyed working together. My site looks amazing and I'm incredibly happy with my service and how my site turned out. It was great and would recommend Kevl and Adroit Technosys to anyone!
Maria & Dario Tadic
The team has provided a fantastic logo design service for us. After the first round of designs, we ended up changing directions with regards to what we wanted the logo to look like and they didn't even hesitate and provided us with several new concepts based on our updated input. The end result was a beautifully designed logo that was exactly what we were looking for. I would definitely recommend Adroit technosys design talents to anyone looking for a great logo. Fantastic job, Keval, thank you!
Peter Genovese
I am beyond blown away by the amazing work Adroit Technosys haddone for my company. I looking forward to giving them some after work and creating a long term business relationship.
Dr Brian Stevens
Keval and his team are the best overseas developers I have worked with. I own a busy marketing agency and have many clients, with a myriad of requests, and no job seems to large (or small) for Keval.
His speed and comprehension of the job impresses me each time. I look forward to working with him, and is company, long into the future.
Jess Mangan
I have been using Adroit Technosys almost everyday for over 2 years. They always deliver fast, reasonably priced work on a consistent basis. No matter how complex, they seem to be able to figure out whatever I need completed within a day or two.I have hired them mostly for php and js programming work, but they are also very useful for various graphic design tasks. Most of my work is based in WordPress.
Trustworthy, loyal, highly competent and well priced. If you're considering hiring them, go for it! You won't regret it.
Mike Loiselle
Working with them has been a pleasure. I required some changes on my website and they did it fast and exactly what I asked for. I have no doubt I will work with them again.
Paulie Clothing
Keval and the team have always delivered the projects I have given them in a timely manner. They have built several features for my website over the past 2 or so years. I've recommended them to several people.
Heather Beeken